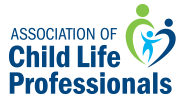 2020 Professional Development Subscription
This exclusive member's only package provides live and on-demand access to all of our 2020 programming. Participants of this package will gain access to webinars across all exam domains, be able to attend both live and on-demand 2020 programming, and earn over 24 PDUs.
Not able to attend the live event or subscribing mid-year? No problem. All participants will retain access to live and on-demand 2020 webinars for one year from the date of purchase. With this premium subscription, ACLP's newest webinars are always at your fingertips.