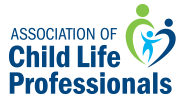 From Cultural Competence to Cultural Consciousness: Demystifying Diversity Training in Child Life Services
This plenary will investigate generations of cultural standards and diversity efforts in the child life field in order to critically analyze the historical roots of our profession. We will engage a conversation between the two speakers, and explore positionality and self-reflection from the point of view of a minority Certified Child Life Specialist, instructor, educator, and doctoral student, and her counterpart, a white Certified Child Life Specialist, instructor, and program leader. We will interrogate the premise of cultural competency seeking to understand the historical frameworks that have influenced such notions and how the conceptualization of culture as an explanatory construct has been built into those frameworks.
Through narratives and discussions of our own self-work, we will show how these activities can increase cross-cultural consciousness and understanding across the child life Infrastructure (i.e. higher education, the child life workforce and professionals in training). This plenary will conclude with a discussion of whiteness, but it will do so in the larger context of self-understanding and the understanding of the construction of the Other from a variety of points of view.
We will encourage participation from attendees, both in exploring various understandings of bias, inequity and discrimination, as well as in learning new skills that will facilitate deeper understandings of ones own behaviors when working with children and families that are of cultures other than ones own.
DOMAIN: Ethics
1.5 PDUs

Kia Ferrer
Certified Child Life Specialist and Momentos Therapy LLC founder, Kia Ferrer, has a passion for treating children with respect and without condescension by providing them with honest information about challenging life events. She uses therapeutic art, dramatic play, and developmentally appropriate education to promote healthy interpretations of difficult circumstances through detailed examinations of these pivotal life-moments. In 2018, Ferrer founded Momentos Therapy LLC in Chicago, Illinois, to fill a need she identified in her work with hospitals, wherein child life services typically stop at discharge. She believes children undergoing medical treatment are entitled to psychosocial support in all the various contexts of their lives. Ferrer has a particular interest in helping children reintegrate into their schools, homes and communities after experiencing illness, medical trauma, and grief. Born and bred in Chicago by two public school teachers, Ferrer has over 12 years of experience working in urban early childhood education, in palliative and hospice settings, in private practice, and as a child life specialist at several children's hospitals in the Chicagoland area. In addition to her work with Momentos, Ferrer is Adjunct Faculty and a Doctoral Fellow at Erikson Institute, a graduate school in child development, and Loyola University Chicago's School of Education. She co-authored "Transforming the Pediatric Experience" and has presented on several child development topics including "Virtualizing Therapeutic Interventions" at Mayo Clinic and "Communicating with Empathy and Compassion" at Make-A-Wish®. She is currently involved in research to strengthen professional standards of child life practices to serve marginalized pediatric populations. Most recently, Ferrer supervised a new child life practicum volunteer program at San Jorge Children and Women's Hospital in Santurce, Puerto Rico, through an international child life organization called Child Life United. Ferrer also teaches several online distance learning courses and offers workshops in schools, hospitals, and professional conferences around the world. Kia currently resides in Chicago with her two sons, Diego (6) and Marco (4) and therapy dog, Lola (1).
$i++ ?>

Cynthia Garcia Coll
Cynthia García Coll, PhD is the current editor-in-chief of Child Development, a journal in the fields of psychology and child development. She received her PhD from Harvard, and as of 2017, was the Associate Director of the Institutional Center for Scientific Research at Carlos Albizu University, located in San Juan, Puerto Rico. She is also a Professor in the Clinical Psychology program at Albizu. Prior to moving back to Puerto Rico, where she grew up, García Coll was a professor of education, psychology, and pediatrics at Brown University. García Coll was a member of the MacArthur Foundation Network "Successful Pathways Through Middle Childhood" from 1994–2002. In 2009, she received the Cultural and Contextual Contributions to Child Development Award from the Society for Research in Child Development. She is a fellow of the American Psychological Association, and served as past president of the Society for the Study of Human Development. García Coll has researched a number of topics, including the resilience of children born to teen mothers and of immigrant children. She has also explored the immigrant paradox, which shows that first-generation immigrant children and adolescents tend to be better adjusted academically and behaviorally than later assimilated generations.García Coll has found that immigrant Hispanic children living in homes where Spanish is spoken are better adjusted than similar immigrant children living in homes where Spanish is not spoken. Her work has also shown that access to social welfare and policies aimed at the inclusion of immigrants have a positive effect on immigrant children's academic success. The graduation rate of children with at least one immigrant parent was 5.3% higher in US states where immigrant families could receive benefits through the Temporary Assistance for Needy Families program, which provides Federal subsidies to low-income families.
$i++ ?>

Divna Wheelwright
MA, CCLS
Divna Wheelwright is the current Manager of Child Life & Creative Arts Therapy at UCSF Benioff Children's Hospital Oakland, an adjunct professor at Nova Southeastern University, and former Director on the ACLP Board of Directors. She also serves as Co-Chair of the Diversity, Equity & Inclusion Task Force and as a member of the Child Life Focus Review Board. Divna believes that leadership begins with one's own world view and hers hinges on social justice.
$i++ ?>
Key:

Complete

Next

Failed

Available

Locked
From Cultural Competence to Cultural Consciousness: Demystifying Diversity Training in Child Life Services
Select the "View On-Demand Recording" button to begin.
Select the "View On-Demand Recording" button to begin.
Live Viewing: 1.50 PDUs credits and certificate available
Live Viewing: 1.50 PDUs credits and certificate available