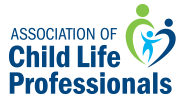 Mentorship Collaborative Series: Leadership & Influencing Change and Impacting Change
Leadership & Influencing Change - Leading from where you are: This presentation will capture the imagination of emerging leaders and inspire them to capitalize on their personal abilities to lead, regardless of where they are in their professional development. With each opportunity for growth, there is the added benefit of increased confidence and comfort in practice. This, in turn, naturally leaks into interactions with patients and families, which can fuel the individual's passion for patient care and continued growth as a leader; a full circle and win-win. The workshop will include exploration of where participants are as a leader and will provide opportunities to discuss this important topic with peers through the use of small group discussions.
Learning Objectives
Participants will be able to differentiate between the use of the terms leadership and management in this presentation
Participants will review different leadership styles and reflect on how professional growth activities can strengthen their clinical practice
Participants will be able to speak to the "Hierarchy of Skills" and the 5 Components of Emotional Intelligence
DOMAIN: Professional Responsibility

2nd Session -
Impacting Change (A panel of "change agents" facilitated by Jaime Bruce).
In this session you will hear from a panel of "change agents" in and outside of the child life field. This session is designed to highlight leadership strengths and individual contributions in navigating and cultivating change. Panelists will respond to a range of questions about how they've learned to impact change, navigate barriers around influencing change and what that has looked like in each of their areas of influence.
Learning Objectives:
Define and reflect on different change models that can be used to navigate change
Identify areas where you can impact change in your individualized hospital, academic setting or community.
Describe strategies for navigating barriers around influencing change
DOMAIN: Professional Responsibility
2 PDUs
Mary Faith Roell
MS, CCLS
Mary Faith Roell works as a Child Life Specialist III at Cincinnati Children's Hospital Medical Center in the Division of Developmental and Behavioral Pediatrics and with the Adaptive Care Team Program. Her work includes supporting patients with behavioral and developmental diagnosis who have difficulty with health care encounters. She collaborates with families and caregivers to create a plan of care, provide support, and coordinate care within the interdisciplinary team. Mary Faith earned her master's of science in family and child studies from Miami University and has been working as a Certified Child Life Specialist since 2002 and within the field since 1991.
$i++ ?>
Kathryn Davitt
Cook Children's Medical Center
$i++ ?>
Jaime E. Bruce
Monroe Carell Jr. Children's Hospital at Vanderbilt
$i++ ?>

Meredith Sullivan Benton
MPA Vice-President, Programs and Advocacy for the Healing Trust.
$i++ ?>
René Assetta Guilbeau
René Guilbeau considers herself a passionate advocate for children and families. In 2017, after working at Tulane for 22 years she accepted a position as the Director of Child Life and Creative Therapies at Children's Hospital New Orleans. She has experienced much change and growth over the past three years and is now also the Director of Patient Experience and Arts in Healthcare.

René truly believes that you should do what you love and love what you do. René loves to share her passion for child life by improving the lives of patients and families, providing evidence-based programming, creating educational opportunities for staff development, and contributing to the growth of the child life profession. The past 10 years have been both challenging and rewarding as she has been a member of the ACLP benchmarking committee and has been the Committee Chair for the past year. René attended Wheelock College and has been a Certified Child Life Specialist since 1994. Throughout the years she has challenged herself to meet the needs of the patients, families, staff, and community she serves. Whether it was becoming a Certified Infant Massage Instructor to help support babies and parents, a Child Passenger Safety Technician to help build an injury prevention program, or a Resolve through Sharing Trainer to help build a palliative care team, she is always committed to the needs of the patients, families, and colleagues she works with.
$i++ ?>
Laura Cahalan
The University of Texas MD Anderson Cancer Center
$i++ ?>
Troy Pinkney-Ragsdale
MA, CCLS
Troy is a Certified Child Life Specialist for and has over 25 years of experience in the field of Child Life, including directing several child life programs in the tri-state area. She has served as the Director of the Child Life Masters Program at Bank Street College since 2004, and has taught the following courses: Child Development, Adolescent and Emerging Adulthood, Child Life in Health Care Settings, Children with Special Health Care Needs, and Child Life Administration.

Troy has been an active member of the Association of Child Life Professionals and has held several leadership positions. Patient and Family Centered Care has been an integral part of her work with children, youth and their families for the last 30 years. She is committed to working with families. During her career, she has worked as a Certified Therapeutic Recreation Therapist, Special Educator and as a Certified Child Life Specialist. Throughout her career she remains committed to and advocating for the diverse and unique needs of all patients and their family, supporting their growth and development.
$i++ ?>
Key:

Complete

Next

Failed

Available

Locked
Mentorship Collaborative Series: Leadership & Influencing Change
05/21/2020 at 12:00 PM (EDT) | 120 minutes
05/21/2020 at 12:00 PM (EDT) | 120 minutes
2.00 PDUs credits | Certificate available
2.00 PDUs credits | Certificate available