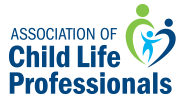 2021 Live Webinar Programming
Please click here to view our upcoming live 2021 webinars.
Who's the Boss: Ethical Considerations When Caregivers Decline Preparation

Contains 3 Component(s), Includes Credits

Includes a Live Web Event on 03/30/2021 at 1:00 PM (EDT)

When caregivers decline preparation for healthcare events, child life specialists are tasked with balancing the primacy of patient and family centered care with our professional judgment rooted in evidence-based practice. We will discuss the inherent delicacy of this balance, including considerations for decision-making and specific strategies for ensuring caregivers are assisted in making safe and informed choices. Suggested Domain: Ethics

Virtual Toy Drive: Transforming Dolls to Dollars

Contains 3 Component(s), Includes Credits

Includes a Live Web Event on 03/15/2021 at 1:00 PM (EDT)

Toy donations are complex and even more so with recent worldly events. While programs rely on community support, all too often toy drives result in donations of unusable, not needed items. Many programs are challenged with storage and would prefer funds over in-kind donations. In these unprecedented times, many hospitals have also eliminated both in-person and in-kind donations, resulting in a need to fundraise differently. This presentation will outline the partnership between child life and the development office to create a virtual toy drive. Tools and documents will be shared along with outcomes, lessons learned and future enhancements. Suggested domain: Professional Responsibility
Recommended For You
This area will show programs specifically recommended for you based on your areas of interest. You can set up your interest profile if you have not already done so HERE.
| Access Date | Quiz Result | Score | Actions |
| --- | --- | --- | --- |
Upcoming DEI Webinars
See the upcoming webinars focused on the topic of Diversity, Equity, and Inclusion. Click here to view all DEI webinars.