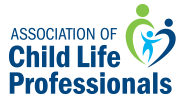 2021 Live Webinar Programming
Please click here to view our upcoming live 2021 webinars.
Who's the Boss: Ethical Considerations When Caregivers Decline Preparation

Contains 4 Component(s), Includes Credits

Includes a Live Web Event on 03/30/2021 at 1:00 PM (EDT)

When caregivers decline preparation for healthcare events, child life specialists are tasked with balancing the primacy of patient and family centered care with our professional judgment rooted in evidence-based practice. We will discuss the inherent delicacy of this balance, including considerations for decision-making and specific strategies for ensuring caregivers are assisted in making safe and informed choices. Suggested Domain: Ethics

What do you mean we are closing the playroom? Solutions for programming during COVID-19

Contains 4 Component(s), Includes Credits

Includes a Live Web Event on 01/29/2021 at 1:00 PM (EST)

This webinar will discuss tactics and virtual programming ideas created by the entire team at UCSF Benioff Children's Hospital – Mission Bay. We will share our ideas, what worked and didn't work in regards to virtual programming and socialization opportunities for patients and families during COVID 19. Suggested Domain: Intervention

Tragedy, Trauma, or Typical: the ethical impact of coping with the stressors of clinical healthcare delivery via personal creative exploration

Contains 4 Component(s), Includes Credits

Includes a Live Web Event on 11/30/2021 at 1:00 PM (EST)

Regardless of the environment, healthcare clinicians partner with patients and families during their most intimate and vulnerable experiences. Some of these interactions fall under what most would consider typical or routine, but for many, healthcare experiences are filled with unexpected procedures, language barriers, mistrust, and anxiety. In the most extreme cases, patients receive life alternating diagnoses, experience trauma, or have their assumptions and expectations challenged by disease or injury. During this presentation, participants explore and challenge traditional definitions of creativity and identify potential methods of personal self-expression for the purpose of developing resiliency. Suggested Domain: Ethics
Recommended For You
This area will show programs specifically recommended for you based on your areas of interest. You can set up your interest profile if you have not already done so HERE.
| Access Date | Quiz Result | Score | Actions |
| --- | --- | --- | --- |
Upcoming DEI Webinars
See the upcoming webinars focused on the topic of Diversity, Equity, and Inclusion. Click here to view all DEI webinars.