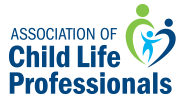 Are you in need of PDUs in a certain domain or are you looking to increase your knowledge on a certain topic? This four-webinar bundle offers members the opportunity to build their own PDU package based on the content and domain they are most interested in. Select from the on-demand sessions below to build the PDU package of your choice for a discounted rate!
Terms and Conditions
Once purchased, the four selected sessions cannot be changed, refunded, or transferred. Please be sure to check before purchasing that the sessions selected fall in the domain and topic area of need and that they have not been previously viewed or used for PDUs.
| Access Date | Quiz Result | Score | Actions |
| --- | --- | --- | --- |