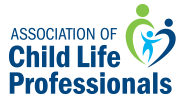 All hands on deck, but it's only your hands: Navigating the Ups and Downs of being a One Person Program
Our presentation will give an overview of the unique challenges and scenarios a CCLS may encounter as a one person program in a hospital or community setting. Given the current staffing shortages within the field, we recognize that not only are experienced professionals going into one person program positions, but these hard-to-fill positions are being taken by new graduates and emerging professionals; some of whom may have only had internship experience in large child life teams. While there are many similarities between hospital systems and how they function, there are also important differences that we feel professionals should be prepared to face when entering a one-person program. These things include, but are not limited to, prioritization challenges when covering multiple units, working with managers of other professional disciplines, advocating in an organization that is not familiar with atraumatic care principles. Because of some of these differences, a child life specialist in a one-person program may find themselves with far more administrative responsibilities than they may have initially realized. These responsibilities can include grant writing, donation procurement and organization, presentations and orientations for staff, volunteer training and direct supervision, intern selection, program development, liaising directly with communications/public relations teams, and so much more. Rather than being a "how-to guide" to starting a one-person program, we would like our audience to feel that they have a greater sense of the realities of working as a one-person program. We are hoping that our presentation will spark a robust discussion and audience engagement whereby we can share case examples, scenarios, resources and more. We hope that by sharing our experiences in one person programs, we can provide insight to the demands, share the unique challenges and offer tips for success to those in or interested in taking on the role of a one-person program.
Suggested Domain: Professional Responsibility
1.5 PDUs
Learning Objectives:
1. To understand expectations and role requirements of a 1 person program CCLS.
2. Understanding prioritization challenges as a 1 person program CCLS.
3. Advocacy as a CCLS when there is no CCLS representation at a leadership level.

Alexandria Friesen
BA, CCLS
Alexandria has been a Certified Child Life Specialist since 2016 and began her career as a one person program in the largest community hospital in Ontario in 2017. In this role she provided child life services for a 29-bed paediatric inpatient unit, the largest outpatient community oncology clinic in the province, the surgical program, the paediatric palliative care program, and the Botox clinic. As Alexx continued her work in this organization, word of child life programming spread and by 2022 she was receiving referrals from labour and delivery, NICU, paediatric rheumatology clinic, KidFit clinic, outpatient labratory medicine, adult medicine, adult oncology, adult palliative care, and the adult ICU. It was her work in the adult ICU where a light shined on the huge gap in services to children of critically ill adult patients. Alexx and a colleague took it upon themselves to formally publish a children's book to provide preparation to children visiting an ICU setting with FAQ and suggestions for the adults that will support them. In 2018 Alexx completed infant massage certification and in 2021 received education as a Certified Trauma Professional. She is working on completing her certification in grief counselling. In February 2022 Alexx made the decision to leave the hospital environment and has since been working as part of a two-person child life team in a community hospice. Currently, Alexx sits on the ACLP's Community-Based Practice Committee and is on a working group with Ontario Health to develop a standard of care for Paediatric Palliative Care within the province.

$i++ ?>

Kirsten Black
MS, CCLS, CPMT
Kirsten has been a Certified Child Life Specialist since 2011. Prior to her becoming a child life specialist, she worked with the cystic fibrosis community for ten years with CF camps and the Cystic Fibrosis Foundation. Kirsten began her child life career working in hospice supporting children of adults, and moved into a pediatric hospice and palliative care program in Tampa, Florida. She also worked with children's bereavement camps, children's support groups and a grief center. After the elimination of child life from the pediatric palliative care program, Kirsten moved across the state to start a one person program for a hospice serving Brevard County, FL. In 2019, Kirsten challenged herself to try a new setting and is currently working in community hospital in Melbourne, FL where she provides child life services in the pediatric emergency department and pediatric inpatient units, as well as child family members of adult patients throughout the hospital, from trauma to the ICUs. While technically the program is a 2-person program, Kirsten started the program as the sole specialist as she developed the program. Kirsten and her colleague still function as a one person program for six days of the week, when only one specialist is working at a time.

$i++ ?>
Key:

Complete

Next

Failed

Available

Locked
All hands on deck, but it's only your hands: Navigating the Ups and Downs of being a One Person Program
Select the "View On-Demand Recording" button to begin. | 90 minutes
Select the "View On-Demand Recording" button to begin. | 90 minutes
5 Questions | Unlimited attempts | 4/5 points to pass
5 Questions | Unlimited attempts | 4/5 points to pass
1.50 PDUs credits | Certificate available
1.50 PDUs credits | Certificate available
| Access Date | Quiz Result | Score | Actions |
| --- | --- | --- | --- |