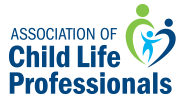 Webinar Series: Keeping Your Balance While Climbing the Ladder of Cultural Competence
In this two part webinar series, attendees will utilize frameworks of cultural competence and dimensions of diversity to enhance their understanding and ability to work effectively in multicultural settings. Participants will be challenged to evaluate their worldview and understand how their biases impact clinical work with families. Information and activities during this session will provide participants with tools to nurture skills of change agency and allyship.
Session 1 Learning Objectives:
Identify and describe regulatory, legal and ethical reasons for becoming culturally competent providers and organizations
Understand the Importance of Self Work
Understand your own worldview and how it contributes to interactions with patients, families, and other staff
Understand Health Disparities and Change Agency
Assist in Educating Future Child Life Professionals
Session 2 Learning Objectives:
Gain skills to understand ethical dimension of healthcare and the power of interactions throughout the medical center
Understand various Dimensions of Diversity: Power, Privilege, Oppression, and Self-Awareness
Group Registration is available for this webinar series. Please see updated group registration rates below:
-Group 3-5 members: $375
-Group 6-9 members: $500
-Group 10+ members: $750
To register your group, please email webinars@childlife.org with the names of your participants.
Contains 3 Component(s), Includes Credits

In this two part webinar series, attendees will utilize frameworks of cultural competence and dimensions of diversity to enhance their understanding and ability to work effectively in multicultural settings. Participants will be challenged to evaluate their worldview and understand how their biases impact clinical work with families. Information and activities during this session will provide participants with tools to nurture skills of change agency and allyship.

In this two part webinar series, attendees will utilize frameworks of cultural competence and dimensions of diversity to enhance their understanding and ability to work effectively in multicultural settings. Participants will be challenged to evaluate their worldview and understand how their biases impact clinical work with families. Information and activities during this session will provide participants with tools to nurture skills of change agency and allyship.


Session 1 Learning Objectives:

Identify and describe regulatory, legal and ethical reasons for becoming culturally competent providers and organizations
Understand the Importance of Self Work
Understand your own worldview and how it contributes to interactions with patients, families, and other staff
Gain skills to understand ethical dimension of healthcare and the power of interactions throughout the medical center
Understand various Dimensions of Diversity: Power, Privilege, Oppression, and Self-Awareness

Session 2 Learning Objectives:

Understand Health Disparities and Change Agency
Assist in Educating Future Child Life Professionals

Joel D. Jackson

University of Chicago—Medicine (UCM) Assistant Director of Inclusion and Training for the Diversity

Joel D. Jackson serves as a subject matter expert and facilitator for several programs at The Village through the Chicago Center for HIV Elimination (CCHE). He is also the University of Chicago—Medicine (UCM) Assistant Director of Inclusion and Training for the Diversity, Inclusion and Equity Department. He coordinates the hospital's cultural competence training strategy and is the lead facilitator of the UCM 18-Hour Cultural Competence Course.

Joel received his Bachelor of Arts in 2000 as the first male to major in Women's Studies at Washington University in St. Louis. He also has nearly 20 years of experience working in social justice, facilitating anti-oppression training and serving in the field of HIV prevention. Prior to moving to Chicago 5 years ago, he lived in St. Louis, MO and worked for 2 years at the Barnes-Jewish Hospital, Center for Diversity & Cultural Competence. He also formerly worked at Project ARK (AIDS, Resources & Knowledge) for 10 years, an affiliate of the Washington University in St. Louis School of Medicine.

Joel really enjoys the work that he does with the University of Chicago Medicine and the Chicago Center for HIV Elimination. He views himself as another care partner helping to enhance quality health care and contributing to a legacy of positive growth, inclusion and health equity for the greater Chicago community.

$i++ ?>

Aimee Karas

CCLS

Aimee grew up on the east coast and moved to Chicago after earning her undergraduate degree in psychology at Ithaca College in upstate New York. She earned her master's degree at the Erikson Institute in Child Development with a specialization in Child Life.

After spending time working in early intervention, she returned to the hospital as a child life specialist and now works full time at the University of Chicago Medicine Comer Children's Hospital helping families cope with hospitalization, illness, and death in the family birth center and neonatal intensive care unit.

She is a Certified Educator of Infant Massage in and uses group classes to help families engage in strength-based community learning with other families and bond with their babies in a unique way.

She completed the Cultural Competence Course at the University of Chicago several years ago and utilizes many of the techniques she learned in the course during daily interactions with coworkers, students, patients and families.

$i++ ?>

Beth Sherwood

CCLS

Originally from Wisconsin, Beth attended Edgewood College in Madison, WI for her Bachelor's Degree. She studied Art Therapy and was able to complete her Art Therapy internship under the Child Life Department at American Family Children's Hospital. After seeing the power of psychosocial support and opportunities to support family centered care in the hospital, she went on to earn her Master's Degree in Child Development with a specialization in Child Life at the Erikson Institute in Chicago, IL.

Hired out of her internship, Beth has worked at UChicago Medicine Comer Children's Hospital as a Child Life Specialist for the last 5 years. She started her work on a pediatric multi-specialty unit and currently works in the Pediatric Intensive Care Unit and covers the Pediatric Burn patients in the Burn Unit.

She is a Certified Instructor of Infant Massage and is also Sib Shop Certified. She has also completed the Cultural Competency Course at the University of Chicago and utilizes many of the methods highlighted in the course to best support her patients, families, and coworkers. She is looking forward to presenting in her first webinar to highlight the importance of incorporating the cultural competence continuum into one's practice in the field of Child Life.

$i++ ?>

Contains 3 Component(s), Includes Credits

​In this two part webinar series, attendees will utilize frameworks of cultural competence and dimensions of diversity to enhance their understanding and ability to work effectively in multicultural settings. Participants will be challenged to evaluate their worldview and understand how their biases impact clinical work with families. Information and activities during this session will provide participants with tools to nurture skills of change agency and allyship.

In this two part webinar series, attendees will utilize frameworks of cultural competence and dimensions of diversity to enhance their understanding and ability to work effectively in multicultural settings. Participants will be challenged to evaluate their worldview and understand how their biases impact clinical work with families. Information and activities during this session will provide participants with tools to nurture skills of change agency and allyship.

Session 1 Learning Objectives:

Identify and describe regulatory, legal and ethical reasons for becoming culturally competent providers and organizations
Understand the Importance of Self Work
Understand your own worldview and how it contributes to interactions with patients, families, and other staff

Session 2 Learning Objectives:

Gain skills to understand ethical dimension of healthcare and the power of interactions throughout the medical center
Understand various Dimensions of Diversity: Power, Privilege, Oppression, and Self-Awareness

Session 3 Learning Objectives:

Understand Health Disparities and Change Agency
Assist in Educating Future Child Life Professionals

Joel D. Jackson

University of Chicago—Medicine (UCM) Assistant Director of Inclusion and Training for the Diversity

Joel D. Jackson serves as a subject matter expert and facilitator for several programs at The Village through the Chicago Center for HIV Elimination (CCHE). He is also the University of Chicago—Medicine (UCM) Assistant Director of Inclusion and Training for the Diversity, Inclusion and Equity Department. He coordinates the hospital's cultural competence training strategy and is the lead facilitator of the UCM 18-Hour Cultural Competence Course.

Joel received his Bachelor of Arts in 2000 as the first male to major in Women's Studies at Washington University in St. Louis. He also has nearly 20 years of experience working in social justice, facilitating anti-oppression training and serving in the field of HIV prevention. Prior to moving to Chicago 5 years ago, he lived in St. Louis, MO and worked for 2 years at the Barnes-Jewish Hospital, Center for Diversity & Cultural Competence. He also formerly worked at Project ARK (AIDS, Resources & Knowledge) for 10 years, an affiliate of the Washington University in St. Louis School of Medicine.

Joel really enjoys the work that he does with the University of Chicago Medicine and the Chicago Center for HIV Elimination. He views himself as another care partner helping to enhance quality health care and contributing to a legacy of positive growth, inclusion and health equity for the greater Chicago community.

$i++ ?>

Aimee Karas

CCLS

Aimee grew up on the east coast and moved to Chicago after earning her undergraduate degree in psychology at Ithaca College in upstate New York. She earned her master's degree at the Erikson Institute in Child Development with a specialization in Child Life.

After spending time working in early intervention, she returned to the hospital as a child life specialist and now works full time at the University of Chicago Medicine Comer Children's Hospital helping families cope with hospitalization, illness, and death in the family birth center and neonatal intensive care unit.

She is a Certified Educator of Infant Massage in and uses group classes to help families engage in strength-based community learning with other families and bond with their babies in a unique way.

She completed the Cultural Competence Course at the University of Chicago several years ago and utilizes many of the techniques she learned in the course during daily interactions with coworkers, students, patients and families.

$i++ ?>

Beth Sherwood

CCLS

Originally from Wisconsin, Beth attended Edgewood College in Madison, WI for her Bachelor's Degree. She studied Art Therapy and was able to complete her Art Therapy internship under the Child Life Department at American Family Children's Hospital. After seeing the power of psychosocial support and opportunities to support family centered care in the hospital, she went on to earn her Master's Degree in Child Development with a specialization in Child Life at the Erikson Institute in Chicago, IL.

Hired out of her internship, Beth has worked at UChicago Medicine Comer Children's Hospital as a Child Life Specialist for the last 5 years. She started her work on a pediatric multi-specialty unit and currently works in the Pediatric Intensive Care Unit and covers the Pediatric Burn patients in the Burn Unit.

She is a Certified Instructor of Infant Massage and is also Sib Shop Certified. She has also completed the Cultural Competency Course at the University of Chicago and utilizes many of the methods highlighted in the course to best support her patients, families, and coworkers. She is looking forward to presenting in her first webinar to highlight the importance of incorporating the cultural competence continuum into one's practice in the field of Child Life.

$i++ ?>