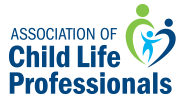 Assessment
Working with adolescents can be challenging inside and outside of the hospital setting. Understanding the development of the adolescent brain, both anatomically and psychologically, can provide a child life specialist greater insight into assessing teens and creating effective interventions to implement in daily practice.

This case study explores ongoing assessments and collaboration between child life and music therapy while promoted positive coping and psychosocial outcomes for an adolescent patient with a complex condition. The presentation will include information about the types of assessments, the interdisciplinary plan of care, interventions to address the patient's psychosocial and developmental issues, and specific patient outcomes.

​As the field of child life grows more competitive, academic programs desire to establish innovative, collaborative partnerships in an effort to address student educational needs. SUGGESTED DOMAIN: Assessment

Includes a Live Web Event on 03/07/2023 at 1:00 PM (EST)

Behaviour is communication and above all else, behaviour gives us insight into how a child is coping with stress and stressors. Stress is defined as anything that requires a large amount of energy to get us back to our baseline. With this definition we are asked to focus on the amount of energy it takes to deal with a stressor. Stress occurs within 6 different domains - biological, emotion, cognitive, social, pro-social and environmental. Children's brains are developing throughout childhood and adolescence, and these experiences can be a strong influence on how their brains become wired. Our work with children has to be focused on decreasing the stress the child is experiencing and providing them with experiences of safety, rest and recovery through our relationship. In this interactive presentation, participants will be challenged to view all behaviour through the lens of threat and safety. Discussion and teaching will focus on the neurobiological experiences of stress for children. This includes how the brain responds to a stressor, the stress response, and how the body experiences stress using the 6 domains of stress. Safety is a brain response that quiets the stress alarm and provides opportunities for rest and recovery. Experiences of safety are a major role of the Child Life Specialist. This presentation will discuss how to include this understanding in practice through the development of a relationship between the CLS and the child and family. Suggested Domain: Assessment 1.5 PDUs

In order to reduce stress and promote positive coping, early and ongoing assessment of the patient and family's needs is vital. Child life specialists have the opportunity to enhance the family's experience by completing assessment phone calls prior to planned medical events. SUGGESTED DOMAIN: Assessment

The presenters will discuss the implementation and outcome of a pre-call program for patients scheduled for an upcoming voiding cystourethrogram (VCUG). Examples of assessment and tracking tools utilized for implementing child life pre-calls in an outpatient setting will be discussed. Lessons learned about how to create a LEAN, equitable, atraumatic process will be shared. Suggested Domain: Assessment 1.0 PDU

With the number of sexually transmitted diseases on the rise and the risk of teen pregnancy looming, it would make sense that a profession that focuses on the developmentally appropriate needs of youth would feel compelled to ensure adolescents are well-educated and able to advocate for their sexual health. Recording date: 2019

Read this Focus article and earn .5 PDUs. This is a free resource for members and $15 for non-members. Once you've read the article, you will need to complete your quiz in order to access the certificate of completion through the professional development platform. Participants should maintain a copy of their certificate of attendance for their records. Suggested Domain: Assessment

It is understood that child life intervention yields positive outcomes in patients' coping and development; however, the mechanism by which these occur is seldom a focus of child life professionals. Neuroscience and biology fill an often-overlooked gap in child life theory, providing compelling insight into the efficacy of child life interventions. This presentation aims to explore connections between child life practice and neuroscientific concepts including developmental plasticity, stress, and healing.

As the number of patients with psychiatric concerns continues to rise, child life specialists are urgently asking, "Where do I start?" This session will prepare professionals who have little experience with this population to form assessments to guide them in caring for these patients. Attendees will learn what variables to include in their assessment and how to work alongside the interdisciplinary team to form a plan of care.
| Access Date | Quiz Result | Score | Actions |
| --- | --- | --- | --- |