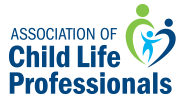 Registration Fees
Individual Registration:
Members: $35 per webinar
Student Members: $15 per webinar
Non-Members: $70 per webinar
All prices are listed in USD.
Search all live webinars here, on-demand webinars here, and packages & specials by clicking here.
Group Registration:
3-5 participants: $185 per webinar
6-9 participants: $225 per webinar
10+ participants: $375 per webinar
All prices are listed in USD.
Group registration must be completed through ACLP. To register a group for a product, please click here, complete the form and we'll take care of the rest.
Questions? Email webinars@childlife.org
Registration Process
How to purchase a webinar or package:
Once you've located the product you would like to purchase, click "Register." Continue following the registration steps by checking out and paying for your webinar. Once you've completed your registration, your purchase will be available in your Dashboard.

Webinar registration fees are non-refundable. Should your schedule change and you find you cannot attend the live webinar, you can still access the webinar and earn PDUs through your Dashboard. Please note, access to your product expires one year from your date of purchase.
Live Webinar Details:
You may enter the webinar room by visiting your Dashboard and clicking on the live component of your product. The room will open 15 minutes before the webinar begins. Please try to join the room about 10 minutes before the webinar begins so that you can assure you are connected before the presentation starts. If you are having technological issues, please visit the FAQ page to troubleshoot.
Accessing Handouts:
Should your webinar have handouts, you can access these at any time by visiting your Dashboard, hovering over the product and clicking the handouts icon. For all live webinars, handouts will also be available in the webinar room. Group leaders are responsible for distributing all handouts to everyone in the group.
| Access Date | Quiz Result | Score | Actions |
| --- | --- | --- | --- |