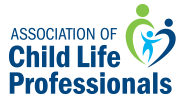 Professional Responsibility
Read this Focus article and earn .5 PDUs. This is a free resource for members and $15 for non-members. Once you've read the article, you will need to complete your quiz in order to access the certificate of completion through the professional development platform. Participants should maintain a copy of their certificate of attendance for their records. Suggested Domain: Professional Responsibility

This webinar will explore the stressors and personal risks inherent in the child life profession and other caring professions, will discuss the research & current theory and practice surrounding compassion fatigue, burnout, & stress, and will discuss research and best practices for self-care in the child life profession.

It is evident that that child life services advance quality and outcomes in health care as well as the patient and family experience. This presentation will explore one hospital's journey to adapt to change by implementing a unique staffing model to best meet the needs of patients and families. The development of a task force, methods utilized to assist with ideas, and processes adapted to support changes will be explored. Recording date: 2017

Using Mr. Rogers's Neighborhood as a framework, this presentation seeks to increase individuals' knowledge of diversity and trust in the workplace. Participants will be challenged to think about their own emotional labor, instances in which they rely on surface and deep level acting, and how it might be affecting their professional relationships

Child Life Specialists have a unique role in supporting children and families through a variety of challenges. In the Emergency Department, broken bones and stitches are a daily occurrence, but what happens when those injuries are suspected to be the result of abuse? SUGGESTED DOMAIN: Professional Responsibility

This free member webinar will examine the five value drivers of child life services as articulated by the Association of Child Life Professionals' 2020 statement, "The Value of Certified Child Life Specialists: Direct and Downstream Optimization of Pediatric Patient and Family Outcomes."

In this two part webinar series, attendees will utilize frameworks of cultural competence and dimensions of diversity to enhance their understanding and ability to work effectively in multicultural settings. Participants will be challenged to evaluate their worldview and understand how their biases impact clinical work with families. Information and activities during this session will provide participants with tools to nurture skills of change agency and allyship. Group Registration is available for this webinar series. Please see updated group registration rates below: -Group 3-5 members: $375 -Group 6-9 members: $500 -Group 10+ members: $750 To register your group, please email webinars@childlife.org with the names of your participants.

Includes a Live Web Event on 10/12/2022 at 1:00 PM (EDT)

There is no question that the past two years have produced unprecedented challenges for healthcare workers. Amidst ever changing protocols, social tensions, and political strife, medical professionals, including child life specialists, are reporting significant levels of burnout, emotional exhaustion, and, ultimately, job turnover. Much of the compassion fatigue literature has historically placed emphasis on self-care methods that embrace positive emotions while suppressing their negative counterpart, but could there be a better way? Using the groundbreaking work of best selling-authors and researchers Emily and Amelia Nagoski ("Burnout: The Secret to Unlocking the Stress Cycle"), and Susan David ("Emotional Agility: Get Unstuck, Embrace Change, and Thrive"), this webinar provides a framework for re-examining the so called 'negative' emotions of the profession; avoiding the pitfalls of toxic positivity; and embracing emotional agility as an agent for adaptive coping. Suggested Domain: Professional Responsibility 1.0 PDU

This presentation will describe the successful partnership between Child Life Services and Foundation, that has yielded significant growth in in-kind and cash donations, and a decrease in unwanted donations. Presenters will describe a Community Relations Internship that has removed a significant workload from child life specialists, allowing them to focus attention to their clinical roles, and expand clinical reach. Presenters will describe a philanthropy program that has aligned child life specialists with grateful patient engagement. Recording date: 2017

In this webinar, you'll hear the story of our ALCP President Stephanie Hopkinson as she shares her wisdom on how to be engaged globally. She has completed several missions with Operation Smile, co designed and facilitated a train the trainer 4 day intensive with two celebrated child life leaders in Bangkok, Thailand for ACLP, worked in Doha Qatar as child life clinical educator and is currently the Senior Child Life Manager in Kuwait. Bring your curiosity and sprit of inquiry to listen to lesson learned, gain insight and identify strategies to begin and/or add to your global story.
| Access Date | Quiz Result | Score | Actions |
| --- | --- | --- | --- |